Valley Fence, formerly Guyline Construction:
Your local leader in the fencing industry for over 35 years
Fences We Build
At Valley Fence we offer a wide range of fencing products to accommodate just about any need. All our fences are installed by expert craftsmen with the highest possible degree of professionalism and service. Once completed, your Valley Fence warranty will give you peace of mind that your fence will continue to serve your needs for a long time to come. Click here to read our warranty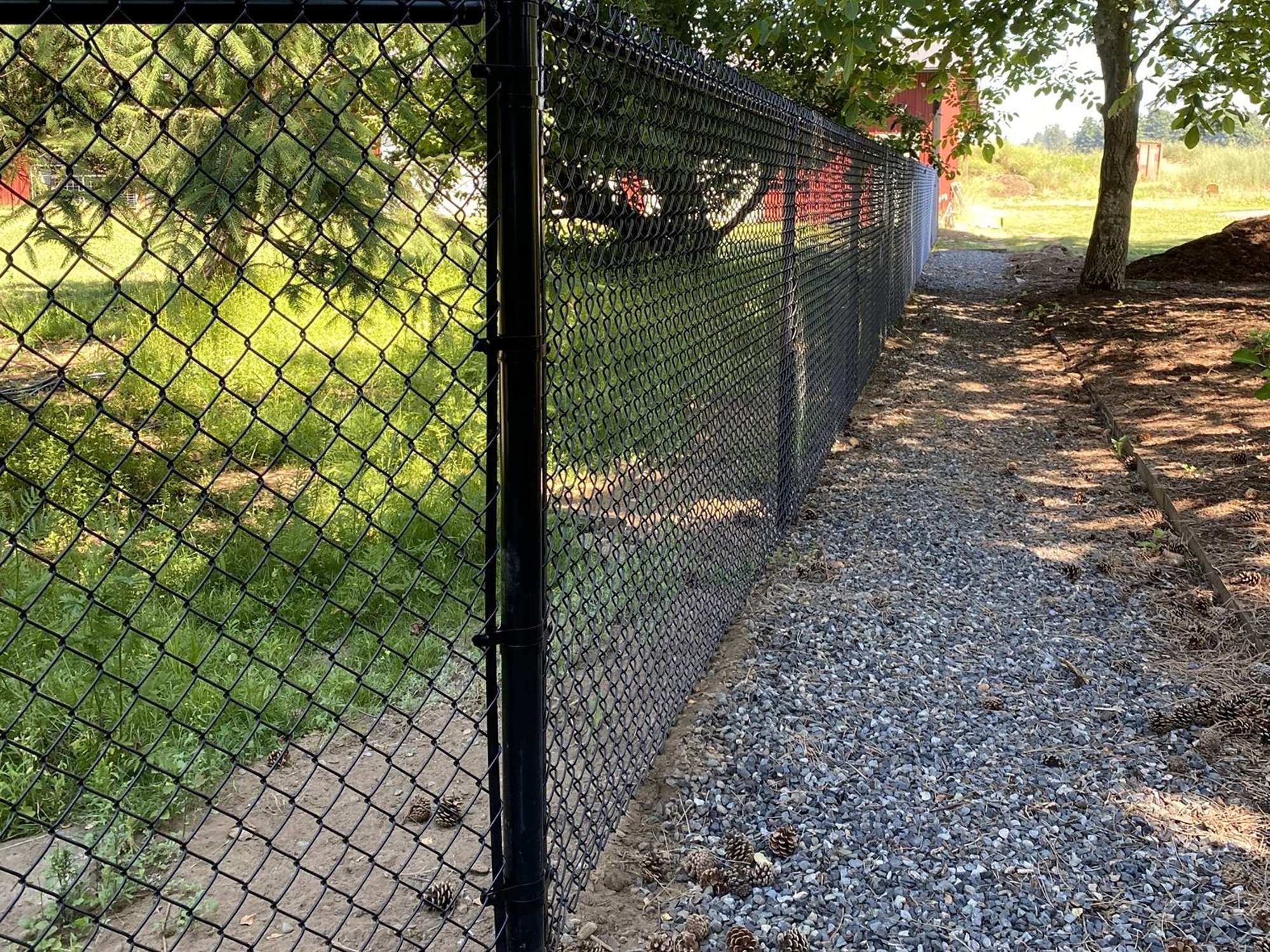 CHAIN LINK
Chain link is a great option that combines economy, durability, and flexibility. Black chain link offers a more upscale look than the traditional galvanized product and is even more durable. Need privacy? Just add vinyl slats!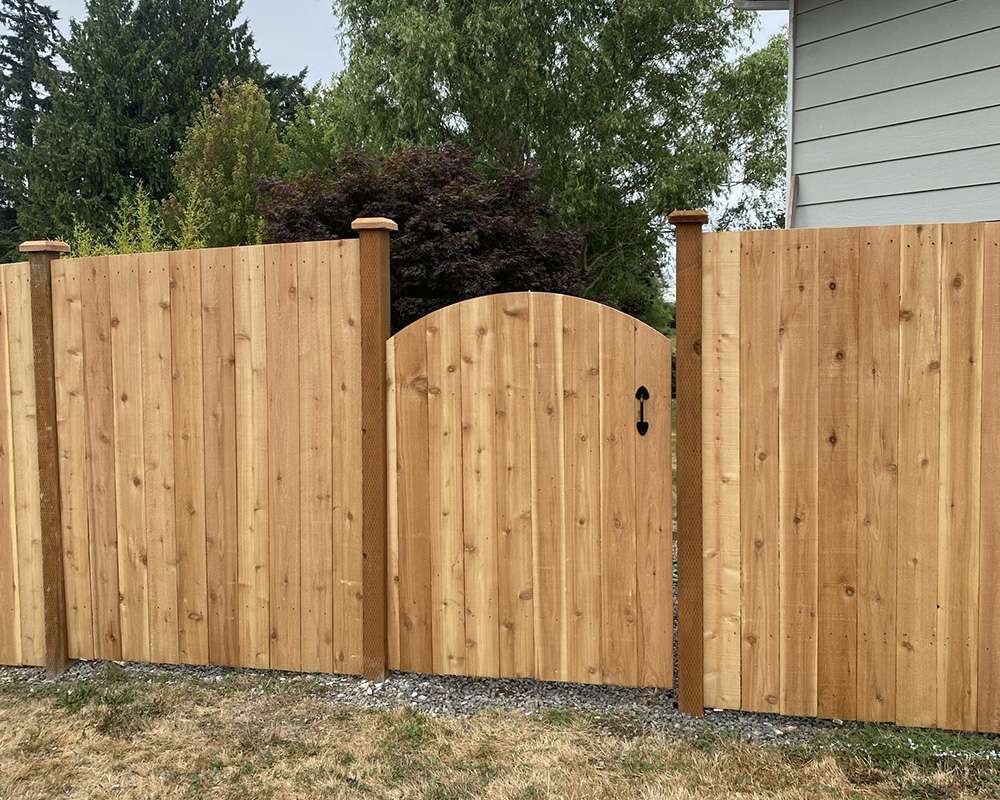 Wood Fence
We offer a variety of wood including the high performance western red cedar which is weather and insect resistant. Wood fences provide natural beauty to your property with its rich grain and color.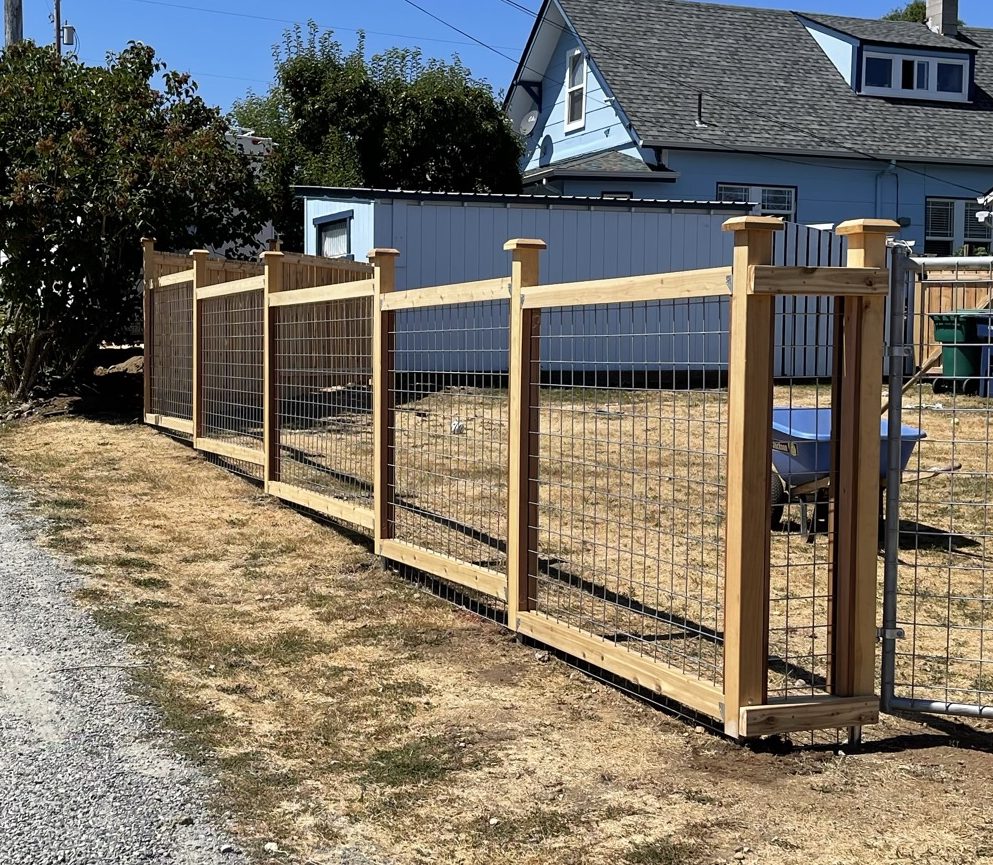 WIRE PANEL FENCE
This style of fencing has become quite popular in the last few years by combining a clean, modern look with the durability of 6 gauge welded galvanized wire panels.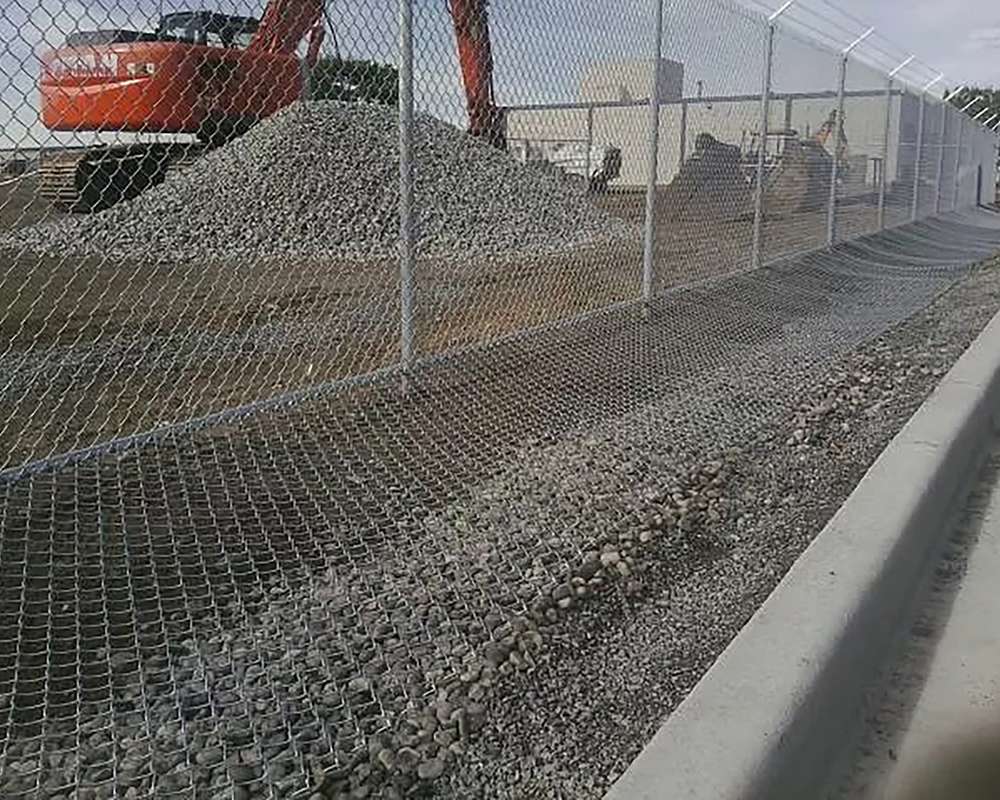 High Security Fencing
High Security fences are perfect for customers who need a higher level of protection. We provide all types of fences for airports, prisons, storage yards, etc. High security fences can be designed to meet your specifications and needs.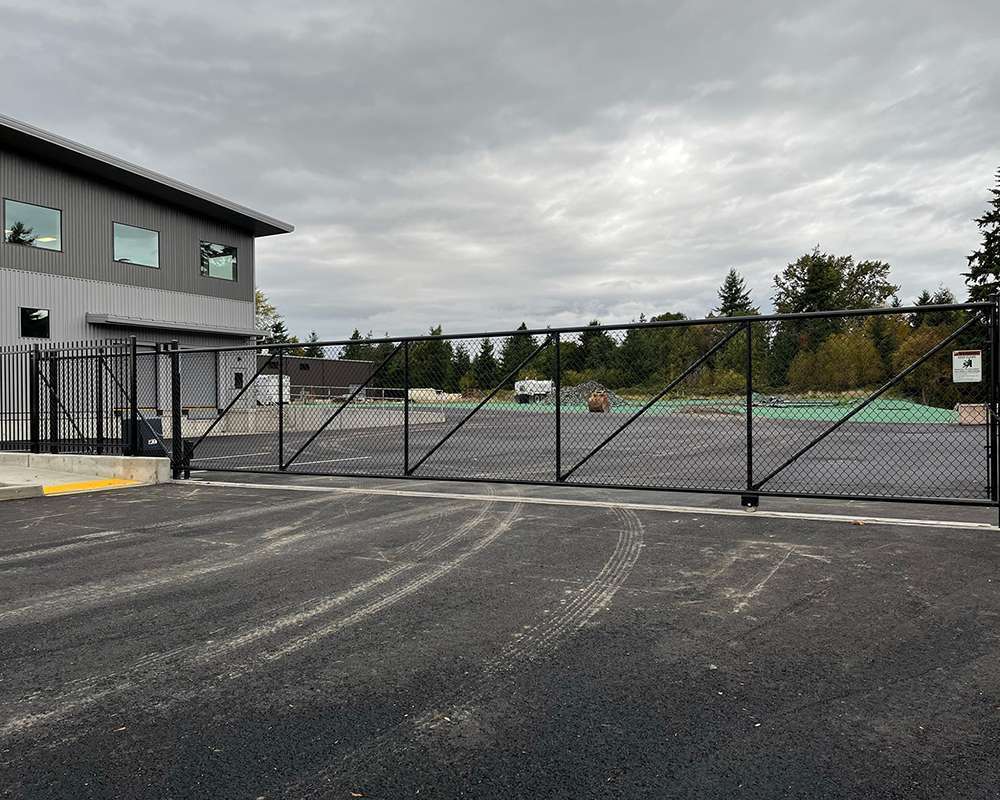 Custom gate fabrication
We offer custom gate fabrication services ranging from small residential gates to large scale commercial applications. If you can think it up, most likely we can build it!
Rudy and Celine
Mount Vernon, WA
"The crew was very professional, they asked before they used the water, then cleaned everything up when they were finished. The neighbors noted that they were very quiet as they worked, something that is very much appreciated by those home during the day.
We have a beautiful new fence that was professionally installed and we will be very happy to refer our friends and neighbors."
Andrea
Lynden, WA
"They consulted us whenever adjustments were needed that would affect how the fence looked or functioned, and they made good recommendations on how to resolve them. Having worked many years as a project manager, I know it can be hard to find craftsmen who will stop and think about what they are doing.
I appreciated their willingness to take the time to do it right the first time."
Andrew and Janice
Burlington, WA
" They worked very hard to make sure the fence was built to our satisfaction and maintained a professional and friendly attitude. They were a pleasure to work with."
Leah
Bellingham, WA
"What a great group of guys you have working for you! They were very hard working and did a fantastic job! Thank you so much for fitting me in last week. I very much appreciate it. The fence looks great and is now safe for my daughter and puppy."